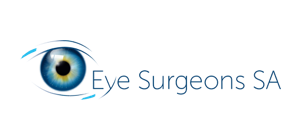 Suite 5, Ground Floor

Monday to Friday, 8am – 5pm

Earlier or later appointments can be made on some occasions in order to accommodate your needs.
Eye Surgeons SA specialises in laser and surgery for Cataract, Glaucoma, Cornea, Pterygium, Retina and Oculoplastics. Non-surgical Diabetic and Macular treatments are also available on site. 
Please call Eye Surgeons SA to confirm specialist consulting days.
Dr Paul Athanasiov: No-gap Cataract, Glaucoma, Cornea and Pterygium surgery
Dr Weng Onn Chan: Retinal Surgery, laser and injections (including macular degeneration)
Dr Soo Khai Ng: Ophthalmologist with a sub-specialist training in glaucoma
Daniel Tretola: Therapeutically endorsed clinical optometrist