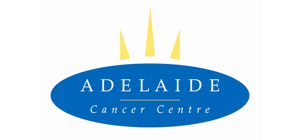 Suite 3, Level 1

Please call for consulting hours
Established in December 1994, the Adelaide Cancer Centre is one of Adelaide's largest private oncology and clinical trial research facilities. The Centre's medical team comprises 13 medical oncologists, five haematologists, one infectious disease physician and a counsellor.
The Centre provides a friendly and relaxed environment for patients to undergo day treatment, medical consultation and other allied healthcare support services.
Dr Carolyn Bampton – Medical Oncologist
Dr Sarwan Bishnoi – Medical Oncologist
Dr Dainik Patel – Medical Oncologist
Dr Nimit Singhal – Medical Oncologist
Dr Amy Hsieh – Medical Oncologist
Dr Rachael Chang – Medical Oncologist
Dr Hsiang Tan – Medical Oncologist
Prof Sankha Mitra – Medical Oncologist
Dr Stanley Cheung – Haematologist
Dr Akash Kalro – Haematologist