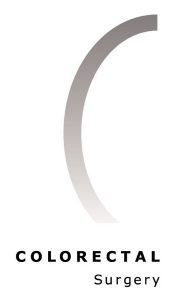 Suite 7, Ground Floor

Monday to Friday, 9am – 5pm
Colorectal Surgery was founded in 2007 and has grown into the thriving practice you see today. Operating with a patient-focused mentality, they provide a suite of services and treatments that continue to reap significant health benefits for those they help. They believe that having expert professionals and an amazing office culture go hand-in-hand to produce an excellent clinic.
With years of experience they confidently offer nothing but high-quality clinical outcomes.
The Surgeons Specialise in the Surgical Treatment of – Colon Cancer | Rectal Cancer | Complicated Diverticulitis | Inflammatory Bowel Disease | Rectal Prolapse | Appendicitis and Appendiceal Tumours | Faecal Incontinence including treatment by sacral nerve stimulator (SNS) | Inguinal and Umbilical Hernias | Complex Abdominal Wall Hernia Repair | Infusaport Insertion | Anorectal Disorders, Haemorrhoids, Anal Fistula, Anal Fissure, Pilonidal sinus.
They offer – Advanced minimally invasive surgical techniques including Laparoscopic and Robotic procedures | Colonoscopy, Endoscopy & Pelvic Floor Diagnostic Tests | Pelvic Floor Physiotherapy | Stomal Therapy.
Pensioner rates may apply. Urgent patients can be seen within a week, please advise reception when booking. The after hours (paging) number is 8378 1577, your message will go through to your personal doctor. If your doctor is on leave, another doctor from the practice will assist you.
The staff and doctors have Police/DCSI clearances to ensure you are in safe and capable hands.
Professor Peter Hewett
Mr Andrew Luck
Mr Darren Tonkin
Mr Shanthan Ganesh
Mr Jimmy Eteuati
Ms Elizabeth Murphy
Mr Christopher McDonald
Mr Jonathan Yong
Mr Christopher Lauder